Swagelok truly understands our customers, their applications, and the markets they serve. That's why they trust us to recommend which alloy to use for specific applications.
Swagelok's investment in an enterprise-wide SAP® implementation is enabling the entire company to work from one source of truth.
Swagelok owns the manufacturing process from start to finish so we can control the maximum number of variables, ensuring product quality.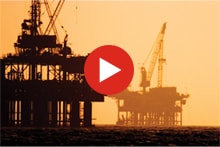 From the depths of our oceans to the furthest reaches of our solar system, Swagelok performs under pressure.